HELLO AND WELCOME!
Saja Construction Limited is an enterprise specialized in the construction of new structures and rehabilitation of existing ones. We are well grounded in building construction and also offer complimentary services which include aluminium works and hardware supply. We have the necessary resources and skilled man power which is ready for any contractual engagement.
We consider our business relationships with our customers very unique, whether it be a one-off building contract, hardware supply or a continuous technical support undertaking. We have one of the most intellectually dynamic and innovative core team that brings in a wealthy of skills, experience and professionalism. 
SERVICES WE OFFER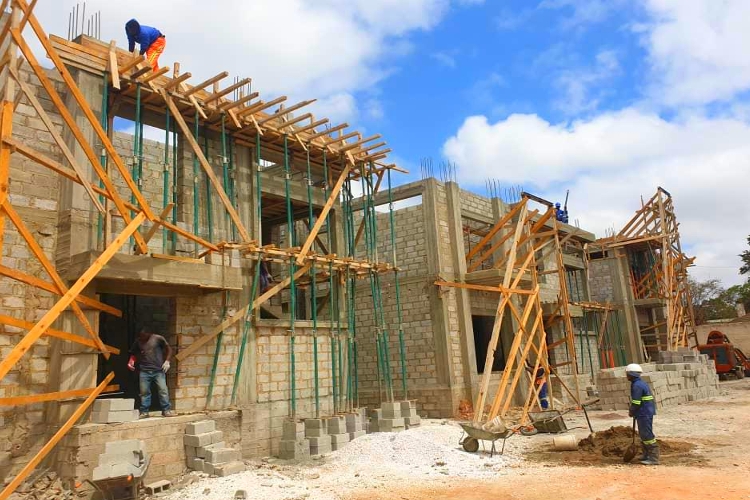 Construction
We build villas, retail shops, malls, warehouses, commercial buildings, office blocks and steel structures. We also build schools, hospitals and all projects that require concrete works.
Aluminium works
We supply, fabricate and install various products including aluminium glass doors, aluminium partitions, full aluminium kitchen units, windows and many other aluminium works. 
Hardware supply
We supply and sell all types of hardware items including electrical, plumbing, building materials, pipes, fixtures, fittings, glue and quality timber for your construction needs.
Machinery rental
If you are looking to hire or buy machinery of any type, look no further! Saja Construction Limited sells and hires out a variety range of machinery equipment at very competitive prices.
Because you deserve better products and services.  As a company, we go beyond and above every project that is entrusted to us so you can gain value for your money. We exist with a philosophy that quality is the best marketing tool strategy in a dynamic and competitive market. For this reason, we are committed in maintaining and handing over the highest standards of quality work which is focused on customer satisfaction. We are certified to handle all types of building works and other complementary projects. 
Please get in touch with us to learn more about the full range of products and services we offer.